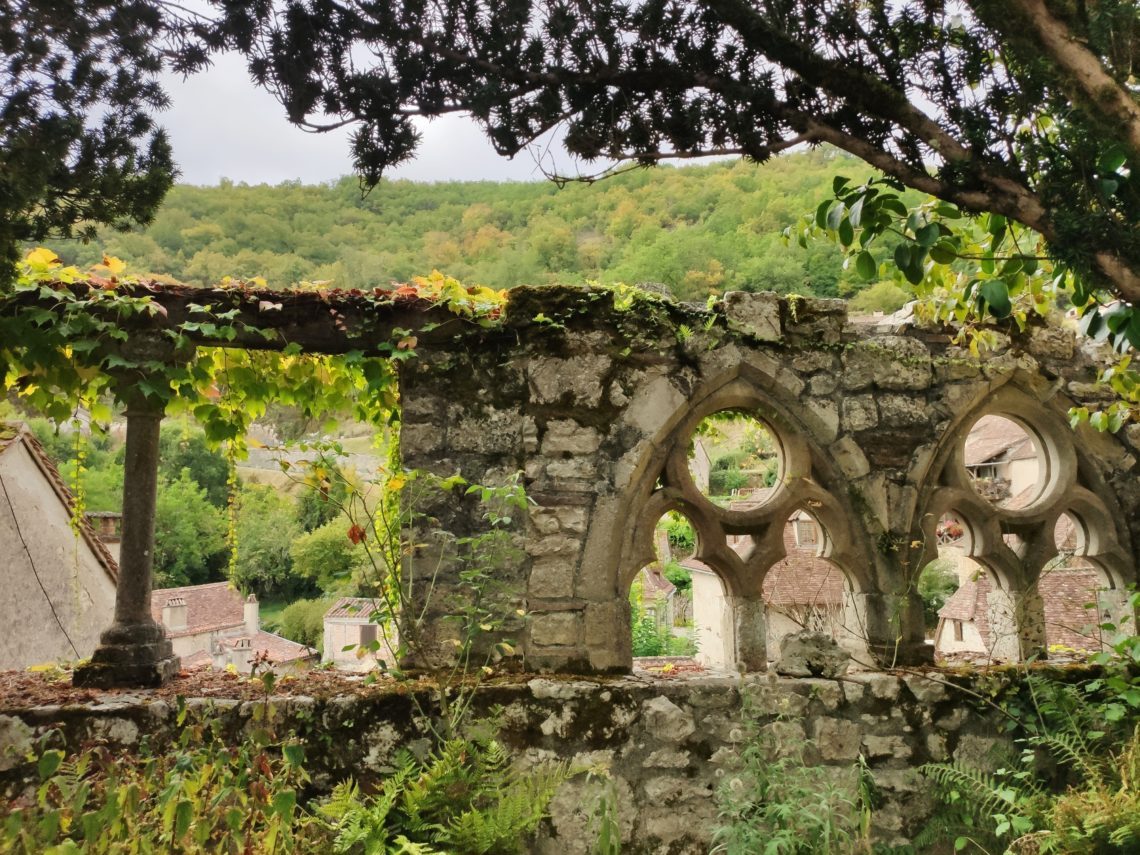 (Français) Saint-Cirq-Lapopie sur les sentiers du diamant noir
28 November 2019
St Cirq-Lapopie, a meeting place for artists and artisans
Three feudal dynasties split this favorite elected village of the French in 2012: Lapopie, Gourdon and Cardaillac. Today there are 200 inhabitants declared year round. The ambient charm along the alleys comes from the use of canal and flat tiles as well as the total absence of electric wires and apparent antennas. This bias contributed to the architectural uniformity of the places. The succession of houses on the ground floor of the 13th century serving shops series of houses
and small stalls carry us back to the days when leatherworkers, boilermakers and wood turners were in full swing. At the beginning of the 20th century there were up to 40 "roubinetaïres" craftsmen manufacturing barrel taps in Causses wood. The towpaths, along the Lot River, took part in the river transport of Cahors wine.
André Breton's favorite
After the second world war the painter from Bordeaux Robert Charazac created a road of peace which went from the bridge Valentré to Cahors and which passed by St Cirque Lapopie.arriva by the top of the village André Breton, invited to the inauguration, arrived by the top of the village with Bengal fires. It is said that he discovered Saint-Cirque Lapopie "like an impossible rose in the night." According to popular legend, he bought the village's oldest house, the Mariners' Inn, on a stroke of heart a few days later, in 1951. He spent the last 15 years of his life saying have stopped wanting me elsewhere … " Today is the association The impossible rose who participates in the conservation of the house of André Breton. Other artists were inspired by the places. The Catalan painter Pierre Daura was the initiative of an international residence of artists, the House Daura, former hospice of the 13th century, opening on the corner of the Grande Rue of the village.
Emile-Joseph Rignault, patron and collector
At Château de la Gardette, an old fortified house overlooking a cliff, Emile Joseph-Rignault built his home in the 20th century. This art dealer and patron will completely rehabilitate the property in ruins from 1922 mixing with taste the Gothic, Medieval and Renaissance styles. Rignault lived in Paris in the artistic world of the Montmartre painters. Abandoning the painting he preferred to become a merchant and quickly became a renowned collection. He also discovered Soutine, buying him five of his Expressionist paintings. Many artists came to see Sr Cyr Lapopie, thus participating in the artistic effervescence also generated by his friend André Breton. In 1946 Rignault donated his home to the General Council of the Lot which made it an artistic space open to the public. The museum is worth a visit to discover the beautiful collection of works of art covering Antiquity in the early twentieth century and different geographical areas of the globe.
The museum's exteriors are classified as "Remarkable Gardens" and exude a very romantic atmosphere overlooking the Lot River.
You May Also Like
18 October 2021
24 June 2019