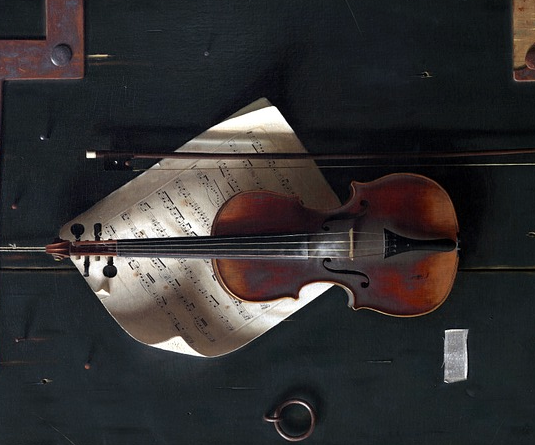 Yury Revich, virtuose du violon
5 December 2019
Yury Revich, a violin virtuoso
 Enghien's casino theater recently welcomed Yury Revich, a violin virtuoso as part of a charity event for the association l'Envol. This 28-year-old prodigy already has an impressive career and a strong personality ! From Carnegie Hall to the Scala in Milan, he had the opportunity to perform with the Royal Philharmonic Orchestra of London as well as with the Berlin Philharmonic.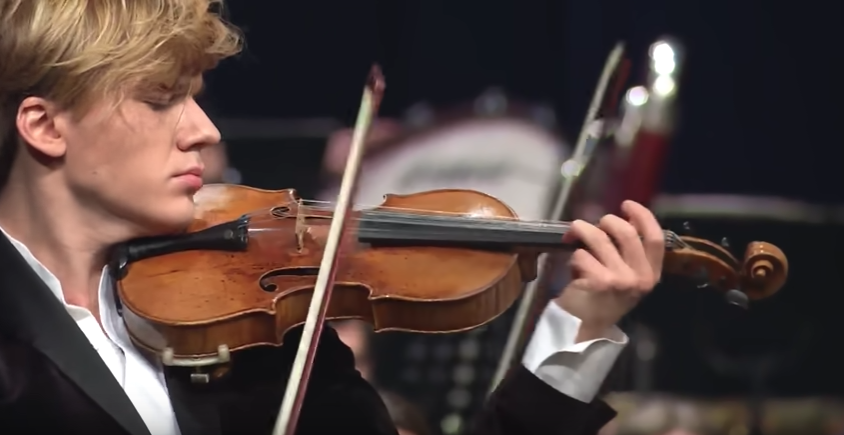 The Recital at Enghien's casino theater
Last November 16th, Yury Revich accompanied by pianist Matthieu Esnult, from the Basque Country, performed works by Schumann, Mozart, Brahms, Dvorak, Debussy's magnificent Clair de Lune (Transcript of the 3rd Bergamasque Suite) and Russian Dance from Tchaikovsky from the Swan Lake ballet. The artist was one with, as in a dance, a 1709 Stradivarius violin generously lent by the Goh Foundation.
L'Envol Association
This association helps families facing the disease of a child and being socially excluded.
L'Envol offers completely free programs for sick children and their families including adapted stays, cultural and entertaining outings as well as workshops for hospitalized children.
From December 2nd to 31st, children will be able to discover the ballet Raymonda on a score by Alexandre Glazounov at the Opera Bastille in Paris.
The commitment of a great artist
Yury Revich experienced some hardship in his life and is willing in turn to help others.He also considers that music releases an extraordinary energy from the youngest age. His father and grandfather taught him the violin and he is planning to create music schools for young audiences.
"My involvement in humanitarian causes has existed since I was a teenager, and as a public person, as well as a musician and artist, I want to spread the message of needed improvement, such as health, education and equal opportunities for everyone. I am a UNICEF partner and I have also been involved in major fundraising in London, Rome and Vienna. I think we can always help people on a certain scale.
Music is a universal art and language that can bring many people together. After concerts, observe how people unite and share their emotions !  It is also one of the most sincere and honest senses children can feel. One of my future projects is to create a school for all those who have talent and where children will have free access. We must sponsor music, arts, dance, theater, perfumes, fashion and all  projects involving creativy and technology. We must  seek for talent in every child starting from a very young age.
I think that in France the arts, literature and music have been fantastic for many years and have a very long history. I have seen many new young artists with a creative potential. I think this  should encourage the presence of classical music and  show it as a universal means of expression.
As classical musicians, we have to prove that we exist and that we should be as popular as rap or pop music! ".
*****
 Youry Revich's next concerts
8 December: Alte Oper Frankfurt, Dvorak Violin Concerto with Sebastian Weigle
9 December: Alte Oper Frankfurt, Dvorak Violin Concerto with Sebastian Weigle
10 December: Kammeroper Vienna, Beethoven Kreutzersonata with Fiorenzo Pascalucci and Cornelius Obonya
12 December: December Nights of Richter festival, Moscow, with Max Emanuel Cencic and Olga Filippiva
15 December: Munich, Prinzregententheater, Mozart Violin Concerto nr.1 with Claus Peter Flor
17 December: "Dreamland with Yury Revich" in London, Fishmongers.
With Ute Lemper, Sunnyi Melles, Thiago Soares, Clifford Slapper, Judymay Murphy and other great artists.
22-23 December: 8 Seasons in La Rioja, Spain
31 December: 8 Seasons in Leipzig Gewandhaus
1 January: 8 Seasons in Leipzig Gewandhaus
3 January: Festspiele Erl, Dvorak Violin Concerto with Sebastian Weigle
4 January: 8 Seasons in Berlin Philharmonie
11 January: Mission Paganini, 24 caprices with orchestra in Parma, Foundation Toscanini
12 January: 8 Seasons in Zurich Tonhalle
21 January: Mission Paganini with Simone Di Crescenzo in Turino
22 January: Curating the day dedicated to music by Nino Rota and films by Fellini in National Museum in Rome. Of course joined by some music by Bach, Bartok, Piazzolla, Paganini, Revich. With Pietro Roffi.
You May Also Like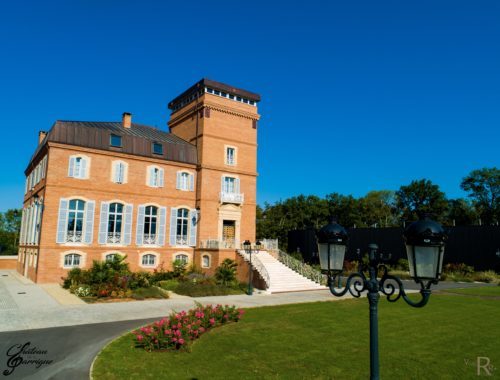 8 August 2020
10 April 2019