Maison Blanche
10 April 2019
The Maison Blanche restaurant, located at 15 Avenue Montaigne is a very confidential address. This unusual place, conceived by Imaad Ramouni, stands above the Théâtre des Champs-Elysées, offering a dizzying view of the most emblematic monuments of the Parisian capital.

At the arrival of spring, this sleek decor sees its brightness increased tenfold. Thanks to the huge glass windows that enclose it, opening on to two terraces. Directed since 2002 by Bruno Franck, a graduate of the Lausanne Hotel School, the Maison Blanche restaurant has seen prestigious guests: "I remember unique moments like this evening when Sharon Stone stood behind the bar and played the barmaid for her friends! … ".
Whether for a business lunch or a romantic dinner, the Chef Fabrice Giraud will amaze your taste buds with a menu that is constantly evolving with fresh seasonal products.
His childhood memories in the south of France have undoubtedly inspired his culinary talent.

His favorite dish is a recipe from northern Vaucluse made from eggplants and tomatoes that his grandmother Angèle prepared for him! Beyond the dishes, we will appreciate the refinement of their graphic presentation.

The lunch formula option consists of a starter with a main course or a main course with a dessert for 49 euros.
One will particularly enjoy a bass fillet and Black Tiger prawns on puff pastry or a braised Duroc pork with sherry vinegar and its fennel with vanilla fennel and glasswort.

Enjoy the breathtaking view of the roofs of Paris and our emblematic iron Lady while eating on either the Montaigne or George V terrace !
If you are a nightclubbing addict, feel free to dance until dawn when the restaurant is transformed into the Montaigne Club on Saturday nights …
*****
Restaurant Maison Blanche – 15 Avenue Montaigne-  75008 Paris- www.maison-blanche.fr
© Katherine HIBBS
You May Also Like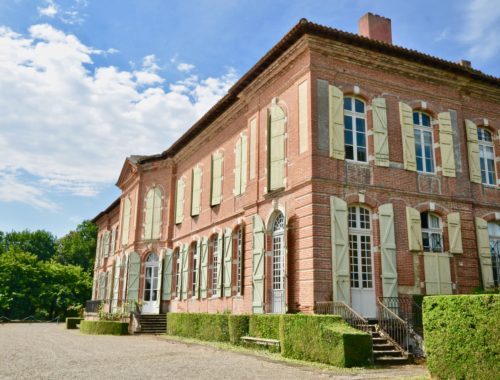 3 August 2020
4 July 2021