Un sirop qui vaut de l'or.
27 October 2013
Le long de la route qui mène à Sugar Moon Farm,on peut s'attendre à croiser un ours brun dévorant des myrtilles qui poussent de façon anarchique dans le coin.
C'est là à 25 km de la ville de Truro sur le détroit de Northemburland que Scott et Quita ont une exploitation de 2500 érables sur un terrain de 80 hectares.
La plus grande production de sirop se trouve au Québec et en Nouvelle Ecosse.
On distingue deux catégories d'érables: le big leaf maple tree qui pousse à l'ouest dans la région de Vancouver ou en Californie et le white birch maple tree qui peut ,en fonction de sa taille ,donner 5 à 15 litres de sève par jour en vue de la fabrication du sirop.
L'hiver, les arbres ne produisent rien car ils sont secs et gelés. Ce n'est que vers la fin février là où la lumière change que les arbres ont à nouveau soif .Ainsi l'eau , le sucre vont se mélanger pour produire la sève. Les érables à feuilles et épineux donneront un sirop doré.La coulée de la sève est provoquée par la différence de température entre l'air qui circule dans le tronc de l'arbre et la température ambiante à l'extérieur.
Le sirop est compose de 97% d'eau et de 3% de sucre et minéraux.
Comme dans le conte de Boucle d'or j'ai vu de la lumière et poussé la porte : un ours pétrifié dans le bois me regarde fixement dans l'entrée . Des bols et des assiettes sont alignées sur des grandes tables de bois clair .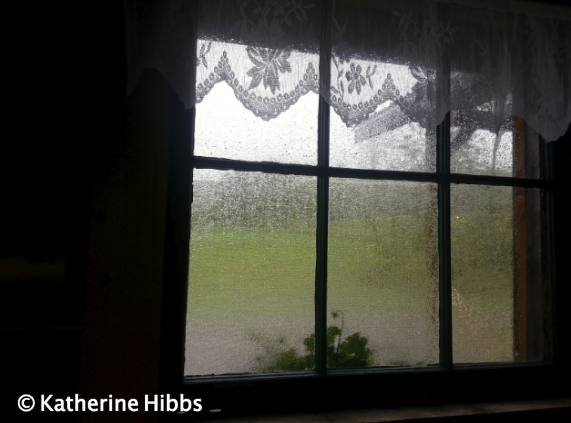 Derrière les jolis rideaux ciselés dans la dentelle, il pleut des trombes  alors que dans la cabane en rondins de Sugar Moon Farm, une  fillette  lit un livre posé sur ses genoux à côté d'innombrables flasques à la couleur ambrée. L'odeur des pancakes aux fruits rouges accompagnées de saucisses et de haricots rouges ne la perturbe pas une seconde.Je ne maitrise plus ma gourmandise devant l'immense assiette posée là sous mes yeux, la pluie redouble d'intensité, le fournil dégage une chaleur douillette et je repense à l'improbable rencontre avec l'ours dans les bosquets de myrtilles !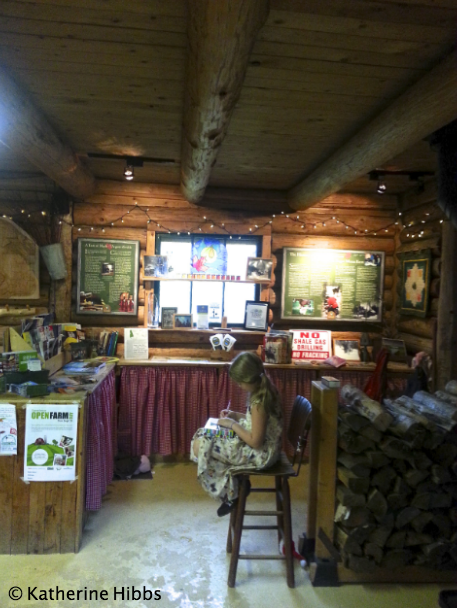 ______________________________________________________________________________
A syrup worth a bomb…
Along the road leading to Sugar Moon Farm, one might expect to bump into a brown bear gorging itself with blueberries cropping up all over the place. Here in Earltown 25 kilometers off Truro on the Northumberland strait, Scott and Quita grow 2500 maple trees on a 80 acres farm land.The greatest maple syrup production is found both in Quebec and Nova Scotia. During winter maple trees are not productive since they freeze and get dry. It's only by the end of February when natural light arises again that trees become thirsty.
Water and sugar will blend and give sap which come from leaf and thorny maple trees.After a long cooking process it will produce a golden syrup. The sap flow is due to the temperature difference between the air circulating in the trunk and the external temperature. Syrup is made out of 97% of water and 3% of sugar and minerals.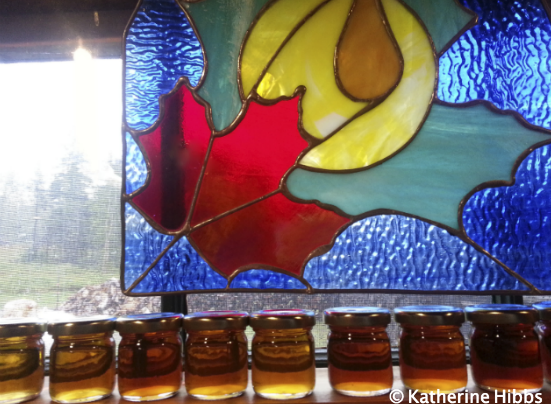 Just as in the story of Goldilocks there was a light shining in the lodge. As I pushed open the door: a wooden bear by the doorway stared at me.
Bowls and plates were lined up on huge wooden tables with yellow flowers displayed in a small vase.
Behind cute curtains cut out in lace, rain was dripping down in buckets,while a school girl was reading a book on her lap in the lodge next to a countless collection of amber colored maple flasks. The smell of buttermilk pancakes with fruits and sausages didn't seem to make her loose her concentration.I couldn't master my greed any longer with such a dish in my line of sight: rain was intensifying, the stove was producing a cosy warmth and suggested me the unlikely encounter with the bear roaming in the blueberry bushes !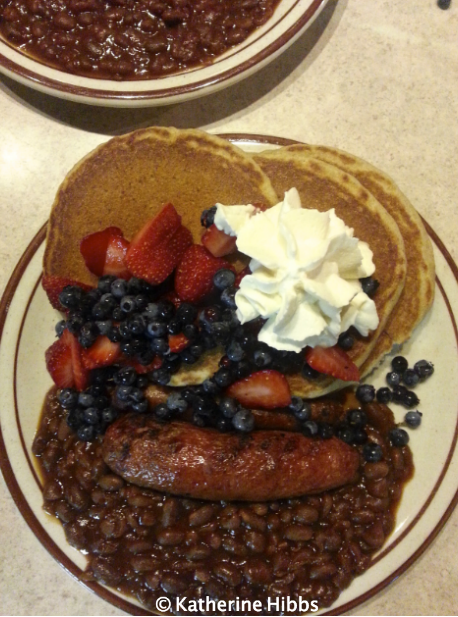 You May Also Like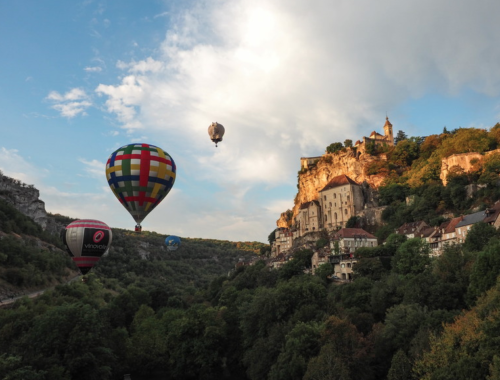 29 September 2019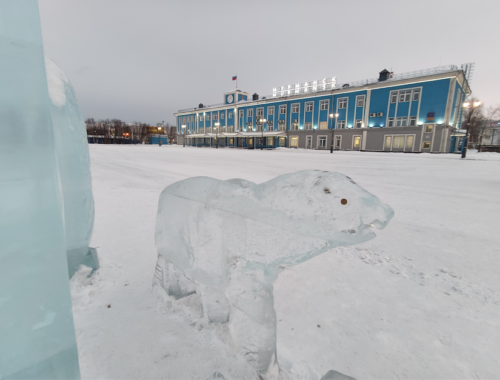 7 February 2020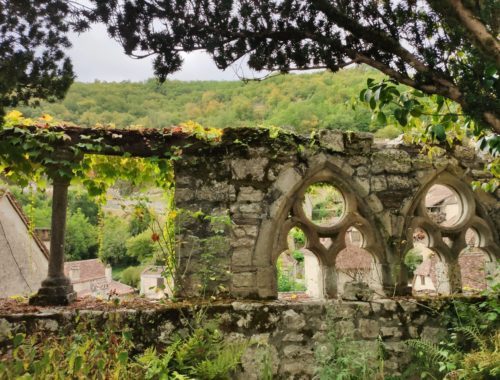 28 November 2019