Hôtel Le Six
13 February 2019

Nestled in a quiet street behind the Boulevard du Montparnasse, Hotel Le Six is worth a visit …
The Montparnasse of the 20s where Ernest Hemingway found his marks between the Coupole and the bar Falstaff is located nearby. The clientele of the Six, classified in category 4 stars,  gathers 80% of Americans willing to discover the "Paris is a party" of the writer. The establishment is part of the Maisons de Georges collection which also includes the Gaston and Observatoire hotels. The Bonneau family, of Brittany origin, owns it. The decor here is that of a family house revisited with taste and refinement by the interior decorator and architect Stéphane Renaud from the Mouvement carré agency.
The bias was that of greening  depicted in  Spirit jungle styled wallpapers in the common areas. In 41 rooms spread over 6 floors, the walls are embellished with fabrics of the same spirit signed Pierre Frey and Christian Lacroix.
The hotel offers 3 suites of 35 square meters each with a small personalized living room in a space composed of exposed beams with a nice view on the roofs of Paris.
A Six & Love formula for Valentine's Day
Lovers can enjoy the Six & Love package (from 208 euros) including a night in a classic double room, two signature massages with access to the hammam and a bottle of champagne and a buffet breakfast of the Six for two.
 A partnership with the Dringme startup
Dringme has revolutionized luxury hotels by offering its guests a 4G smartphone giving access to the internet and free calls to Europe, the United States and Canada. Moreover this laptop has a function to guide tourists in Paris. This smartphone allows you to share the connection with your own phone.
A winter garden and library bar at home

The spirit of the Maisons de Georges is that of conviviality and sharing. We will notice very beautiful black and white photos taken by the grandfather of the Bonneau family, photographer in Montargis. Aufildeslieux particularly liked the design and light work of the bar.

Guests will enjoy a tea time regularly organized in partnership with the pastry Hugo & Victor founded by Hugues Pouget.
Six spa wellness area
Valentine's lovers will be able to decorate their stay with a care of the Italian range Comfort zone. Two treatment cabins at Six Spa are available for guests who can then join the hammam.
60-minute facial treatments and foot reflexology will contribute to the success of this stay!
*****
Hôtel Le Six & Spa****
14, rue Stanislas 75006 Paris
tel. + 33 (0)1 42 22 00 75.
www.hotel-le-six.com
You May Also Like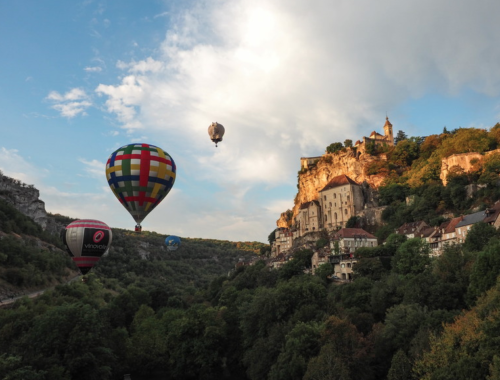 29 September 2019
10 April 2019
26 January 2020