Aix-en-Provence, la Belle Endormie aux couleurs de Cézanne.
18 August 2013
À la fraîcheur de ses innombrables fontaines, Aix-en-Provence, la belle endormie aux couleurs de Cézanne,nous ouvre les portes du Grand Atelier de l'artiste du midi : un parcours-hommage au « Maître d'Aix » vous transportera dans les ocres des carrières de Bibémus , à l'ombre des alignements de marronniers de la bastide familiale du Jas de Bouffan ou encore dans l'ultime atelier de l'artiste perché sur la colline des Lauves. C'est dans ce lieu entièrement conçu par le peintre, que naîtront ses Grandes Baigneuses.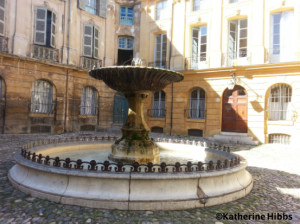 Cézanne venait dans le midi pour capter cette lumière si particulière, la restituant dans une succession de styles entre impressionnisme et cubisme.
Cette révolution cézanienne réunissait à la fois la ligne, la forme et la couleur.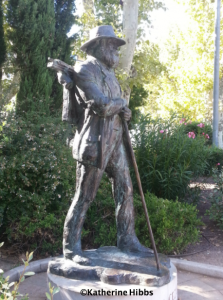 Plusieurs fois débouté du fameux Salon des Refusés, le Maître se considérait comme « le primitif d'un art nouveau», ouvrant la voie à d'autres qui se nommaient Émile Bernard, Maurice Denis. Picasso l'appellera « Monsieur» et s'installera non loin de là au château de Vauvenargues.
 La Bastide du Jas de Bouffan où Cézanne exécutera pas moins de 50 huiles et aquarelles fut achetée par son père le banquier Louis-Auguste Cézanne à la famille Truphème.
Le domaine de 15 hectares auquel était accolé le Jas ( Bergerie en provençal ) se trouvait au milieu de terres agricoles,dans l'axe de la transhumance des moutons vers les Alpes.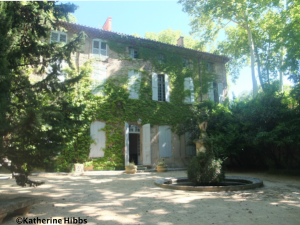 C'est dans le grand salon XVIII ème du rez-de-chaussée, dédié à l'entrepôt de cageots de fruits et légumes, que l'artiste peindra, à même les murs, ses QUATRE SAISONS en les signant «Ingres». C'était sans doute une manière de se valoriser aux yeux d'un père qui avait toujours voulu faire de lui un banquier.
Un marchand d'art parisien, Joseph Hessel rachètera les oeuvres murales qui furent découpées dans le bloc et montées sur châssis. Grâce à une technique sophistiquée de transfert, la couche picturale fut reportée sur toile.
 Ce sont également les extérieurs de la Bastide qui déclencheront les peintures au motif de l'artiste: le bassin près de la serre, l'allée aux marronniers, la montagne Sainte Victoire vue du parc, les façades de la bastide et de la ferme attenante.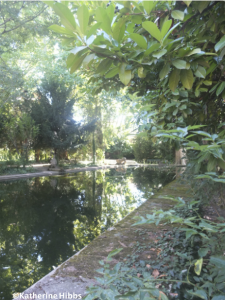 Cézanne, dans une lettre à son ami Zola, écrira «Je vois des choses superbes et il faut que je me résolve à ne faire que des choses en plein air…» .
 Un projet est en cours pour transformer et faire revivre ce lieu incontournable en résidence d'artistes avec un espace d'exposition.
Le Pays d'Aix/Sud Luberon a reçu le label "Vignobles et Découvertes" ( www.atout-france.fr ) et fait partie des 36 destinations labellisées pour leur offre "Oenotourisme".La Bastide du Jas de Bouffan est l'un des sites de cette offre.
◊◊◊◊◊◊◊◊◊◊◊◊◊◊◊◊◊◊◊◊◊◊◊◊◊◊◊◊◊◊◊◊◊◊◊◊◊◊◊◊◊◊◊◊◊◊◊◊◊◊◊◊◊◊◊◊◊◊◊◊◊◊◊◊
AIX-EN-PROVENCE : THE SLEEPING BEAUTY SCATTERING CEZANNE'S COLORS
Among  the freshness of its numerous fountains, Aix-en-Provence leads us to the doors of the GREAT ATELIER DU MIDI : an itinerary paying a tribute to the «Master of Aix» , Paul Cézanne,  will  take you into the ocher rock quarry of Bibémus, the shaddy chesnut alleys of the family country house Jas De Bouffan or the ultimate workshop on the Lauve hills. The Great Bathers painting will be conceived in this location.
 Cézanne came to the south of France to capture this very special light, rendering it in a succession of styles from Impressionism to Cubism.
This Cezarian revolution gathered together form,lines and colour.
Dismissed a couple of times from the famous Salon des Refusés ( rejected artists exhibition) the Master considered himself as a « primitive  of a new form of art» opening the way to other artists such as Émile Bernard or Maurice Denis. Picasso would call him «Monsieur» and also settled down near by in the Vauvenargues castle.

The Jas de Bouffan bastide where Cézanne will produce not less than 50 oil paintings and watercolours was bought from the Truphème family by his father , a banker, Louis -Auguste Cézanne.
The 15 acres proprety to which was adjoined a sheepfold ( named « Jas» in Provencal language) was located in the middle of farmlands on the transhumance route heading to the Alps.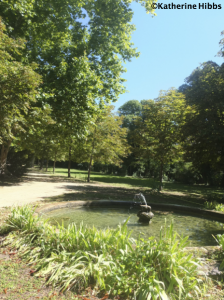 It's in the huge 18 th century groundfloor salon ,dedicaded to fruit and vegetable crate storage, that the artist will paint directly on the surface of the walls his « QUATRE SAISONS « paintings signing them under the name of Ingres. It was probably a knowing wink to his father who always expected him to become a banker.
 A Parisian art dealer, Joseph Hessel, will buy the mural artworks which were cut out from the stone blocks and mounted on stretcher frames. Thanks to a sophisticated technic,the pictural coating was then transferred on canvas.
 It is also the outdoor scenary of the Bastide which stimulated Cézanne's landscape paintings : the basin near the greenhouse ( later  transformed  into an orange grove),the chestnut alley,the Saint Victoire mountain seen from the park, the Bastide's and farm's frontage.
 Cézanne in a letter to his friend Émile Zola quoted: "I see incredible things and I need to make up my mind in order to work exclusively on outdoors".

A project is currently undertaken to transform the site into a residence devoted to artists and an exhibition hall.
 The region of Aix/Sud Luberon was awarded the label "Vignobles et Découvertes" and is part of the 36 destinations labelled for their "oenotourism" offer. The Jas de Bouffan Bastide is one of the sites of this offer. (www.atout-france.fr)
◊
À VOIR:/TO BE SEEN
À AIX : Le Grand Atelier du Midi -Exposition de Cézanne à Matisse
 ◊
LES 3 SITES/ 3 SITES
Carrières de Bibémus‎
Le Jas de Bouffan/ Vidéo réalisée par Electronic Shadow/ video created by Electronic Shadow
À SUIVRE:/TO FOLLOW
◊
LES CIRCUITS/ TRAILS
En centre ville ,circuit balisé par les «clous de Cézanne» :Sur les pas de Cézanne
À l'extérieur d'Aix: La Route Cézanne
◊ OÙ BOIRE UN VERRE/ HAVE A DRINK
Brasserie des Deux Garçons
53 Cours Mirabeau  13100 Aix-en-Provence
◊ OÙ MANGER/ EAT
Restaurant Pierre Reboul
11 Petite rue Saint-Jean, 13100 Aix-en-Provence
Villa Gallici
Avenue de la Violette, 13100 Aix-en-Provence
www.villagallici.com
◊ OÙ RÊVER/ HAVE SWEET DREAMS
Hotel de Gantès
1 rue Fabrot
13100 Aix-en-Provence
◊
PLAISIR D'ÉCOUTER/ PLEASURE OF LISTENING
You May Also Like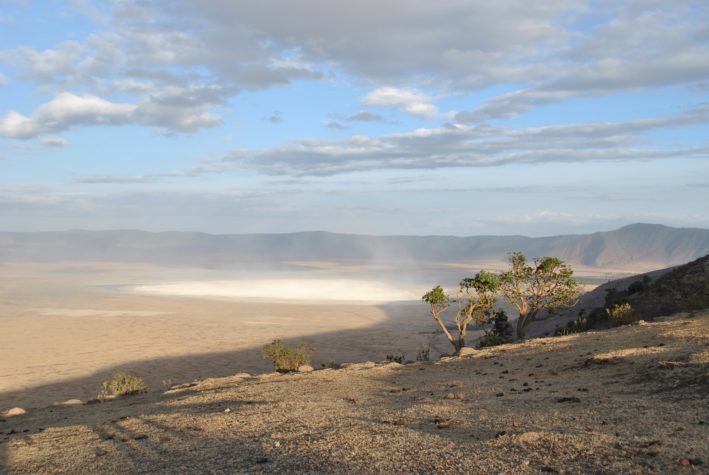 30 June 2019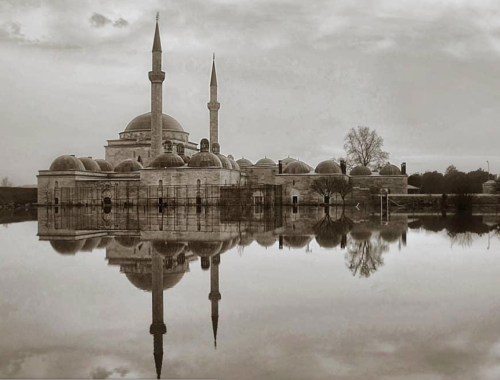 23 September 2019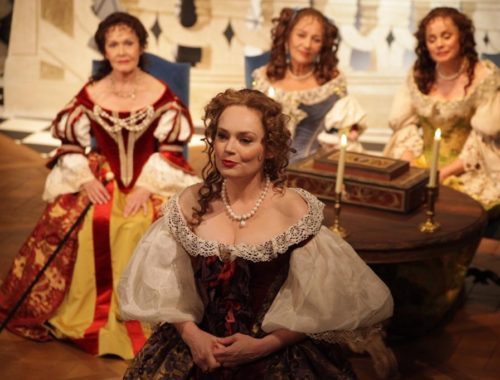 29 September 2019